Who we are
Alexis M Jensen, owner of Jensen & Company, has been assisting clients with accounting and tax services for over 30 years. Her loyal client base in the South Bay was built on strong relationships, integrity, and her firm's practice of providing quality professional services delivered with personal attention and care. Her career experiences have ranged from partnerships in boutique accounting firms in the South Bay and Westside to Vice-Presidency at Zdonek & Wolowicz Accountancy Corp. in Torrance.
Alexis attributes much of her business success to referrals from a satisfied client base. Her firm's knowledge, expertise and experience are well suited to support the very diverse businesses that make up the Southern California economy, as well as for the needs of individuals and families. Jensen & Company's philosophy and values echoes Alexis' beliefs in making it a priority to listen to her clients, understanding their goals, issues, concerns and needs, and working with them to achieve peace of mind by providing them with the necessary consulting services and/or accounting and tax services.
Active in her community, Alexis' past and current business networking involvement includes:
CFO at Home Ownership for Personal Empowerment, Inc. (HOPE)
Executive Board for the Torrance Area Chamber of Commerce
Board member to Toastmasters
Executive Board Member for the Palos Verdes Rotary and Rotary Foundation
Graduate and director of Leadership Torrance
Board member to South Bay Chinese Chamber of Commerce
Palos Verdes School District Citizens Oversight Committee
Board member and auditor to the local PTA
Various post in the Boys Scouts of America
Alexis has a Bachelor's Degree in accounting from California State University, Long Beach. A resident of the South Bay for over 30 years, she is happily married with three children.  Born and raised in Chile by a Tahitian/Chinese father and Chilean mother, Alexis is fully bilingual in English and Spanish.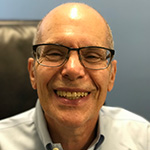 Bennett Block, CPA
Principal (Retired)
Email
Finding an ideal fit, Bud merged his practice with Jensen & Co. on January 1, 2017, becoming a principal with the Firm. He has been in public accounting for over 40 years helping clients with their accounting, financial statements, and tax needs.
Bud provides services to JENSEN & CO.'s clients that include the coordination and review of corporate, partnership, and individual income tax returns, and the communication of tax planning wisdom to client management.  He also advises clients about their financial statement needs in a number of diversified industries including real estate, entertainment, wholesale, and distribution.  He strives to give individuals and small to medium-sized businesses access to affordable, professional accounting services.
Bud has a BBA degree from the University of Cincinnati and did his post graduate work in accounting at Duquesne University.  He is originally from Pittsburgh, Pennsylvania, where he began his accounting career by working for the national accounting firm of Deloitte & Touche for several years. Bud transferred to the Los Angeles office of Deloitte & Touche in 1981, then worked at Singer, Lewak, Greenbaum & Goldstein, a medium sized, Los Angeles public accounting firm before starting his own accounting practice in 1988 in West Los Angeles. He is a long-time South Bay resident and has practiced in Torrance since 1999. His client base, while centered in the South Bay, includes Los Angeles and Orange County.
Bud is an active member of Town Hall Los Angeles, the Private Companies Practice Section of the America Institute of CPAs, and the California Society of CPAs.
Greg joined Jensen & Company as an Accounting Associate in 2020. His responsibilities include preparing tax returns, providing full  bookkeeping/accounting services and reporting.
Greg has 8 years experience in private industry. He started his career with one of the leading Eb5 business loan lenders in Southern California as a corporate accountant. Prior to joining Jensen & Co, Greg was an
internal auditor with a multinational company with affiliates in 20+ countries. Through his professional experience, Greg gained extensive experience in a variety of industries, including vineyard, manufacturing,
hotel, and multilevel marketing business. Greg obtained his Bachelor's and Master's in Business Administration from Eastern New Mexico University.
Greg has passed the CPA exam and is in process of obtaining his CPA license. Greg enjoys participating in various outdoor activities and traveling.
Emily joined Jensen & Co. as the Office Manager in 2019. After working in retail and in the restaurant industry, she attended confectionery school earning four credentials resulting in a position with a large wholesale bakery. Promotions lead to Emily becoming office manager before advancing to the accounting and bookkeeping department where she simultaneously provided assistance to the sales office and was responsible for creating and implementing processes and systems to improve employee and customer experiences. The involvement inspired Emily to begin working towards obtaining her Bachelor's Degree from Cal State Long Beach in Business with a focus in Accountancy. She is excited to be a member of the Jensen & Co. team and to expand her knowledge of the accounting field.
Emily is local to Southern California, growing up in Whittier where she earned her Girl Scout Silver Award, and has resided in Long Beach since 2008. Her interests include music, history, and baking. She volunteers at the Whittier Conservancy.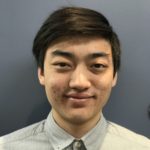 Alex Fan
Intern Accountant
Alex started working at Jensen & Company in 2017 as a part time as an intern accountant. After completing an introductory accounting course in college, he became very interested in pursuing a career in accounting. He was eager to start working in an environment where he could gain a more first-hand experience in the accounting field. After spending time here at Jensen & Company he became more adept in various accounting and bookkeeping services, and is continuing to grow and learn more. 
Alex is currently enrolled at California State University Dominguez Hills in pursuit of a Bachelor's Degree in Business, as well as studying to become a CPA. 
Alex was born and raised in the South Bay and became an Eagle Scout from Troop 378. He has worked in the community through volunteering at numerous Eagle Scout projects, and by volunteering at the South Bay Youth Basketball Organization. He also volunteers and hosted his own Eagle Scout project at the Pediatric Therapy Network. In his free time he enjoys playing basketball and going fishing. He also has a passion for music: whether it be listening, playing, or producing it.